>
Home
>
Ministries
Children's Ministry
The Children's Ministry is about developing the faith of children ages birth to fourteen. While Sabbath School provides for religious education once a week, the Children's Ministry looks at the whole child and seeks to provide multiple ways that will lead children to Jesus and disciple them in their daily walk with Him.

Leader: Emily Kirui
Email the Children's Ministry Leader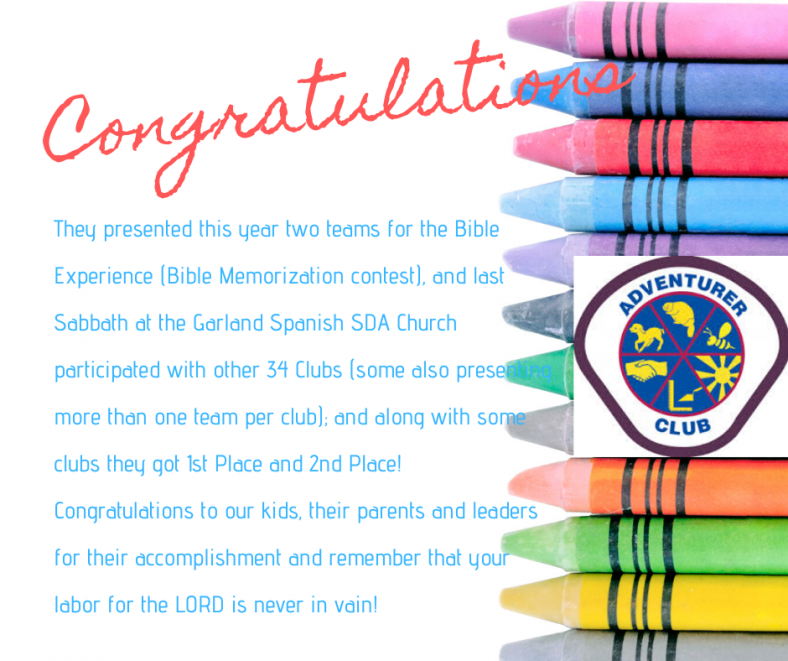 Adventurers Club- This program is designed to support parents in assisting children with the challenging task of developing followers of Christ in today's world. An Adventurer is a child in grades 1-4.
 
What is the Adventurer curriculum designed to accomplish?
Children will, at their own level, commit their hearts and lives to Jesus Christ.
Children will gain a positive attitude toward the benefits, joys, and responsibilities of living a Christian life.
Children will acquire the habits, skills, and knowledge needed to live for Jesus today.
Parents and other primary care-givers will become more confident and effective as co-laborers with Christ for their children.
Leader: Laura Olivarez
Email the Adventurer's Leader